IYA and GDPR
The IYA is fully committed to keep your data safe and to use it responsibly and ethically. We do not share, sell, trade, rent or disclose your data to any external entities or Third Parties. We require your consent to gather and process your data and ask you to confirm this when you log in. Please view our full Data Protection Policy.
---
IYA Teacher Training Next Available Course
Sept 2018, Venue: Dreaming Creative Space, Donaghmore, Gorey, Co. Wexford. Contact: Joan McGreevy, 087 413 0191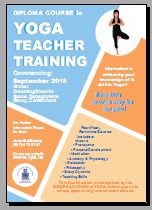 IYA 1978 – 2018, 40 years celebration
IYA Yoga Classes


View Yoga classes available from IYA qualified teachers. Area Representatives. Classes by County. Read more >>
---
The TTC. Why a minimum training of 500 hrs over 4 years?
At the heart of the Yoga tradition lies one central truth: we are all inextricably connected. Yoga is a potent and life transforming practice and therefor teaching Yoga carries enormous responsibilities. A yoga teacher does not only have to deal with the physical but also with all the multidimensional aspects such as the energetic, psychological, physiological, emotional, mental and spiritual aspects of the student. These teachings need to be received in a safe and sacred environment. The ability to transmit these non-verbal aspects of yoga is the fundamental quality that differentiates a real yoga teacher from other teachers. Read more >>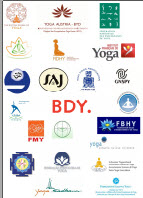 ---
IYA Events Calendar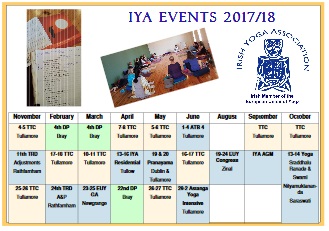 ---
Upcoming Events
---
UCD Masters in Mindfulness Based Interventions
NOW OPEN FOR APPLICATION FOR SEPTEMBER 2018. School of Psychology, University College Dublin, www.ucd.ie/psychology. For further information see our flyer or email: mary.boyle@ucd.ie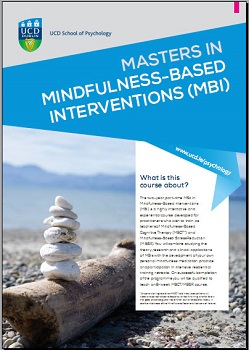 ---
IYA Deepening the Practice Nov 2018 – Mar 2019.
Would you like to deepen your practice and understanding of Yoga?
• Learn how to sit for Meditation
• Explore various Relaxation techniques
• Become more Breath Aware
• Deepen your Posture Work
• Delve into Yoga Philosophy
• Understand your body through basic Anatomy
5 Sundays – Nov 11th, Dec 2nd 2018 Jan 20th, Feb 17th, March 24th 2019 .
Times: 9.30am – 4.30pm each Saturday Venue: Essence of Yoga, 11 Eblana Avenue,
Dun Laoghaire, Co Dublin. Cost: €60 per day – discount for payment made in 1
instalment Certification: Certificate of Attendance on completion of all 30
hours from the Irish Yoga Association Contact Bernie Connor
bernadette1@eircom.net 086 1608270 or Aileen Gannon aileen_gannon@yahoo.co.uk 087 9984397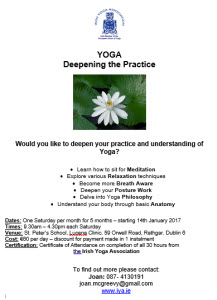 ---
IYA Day of Yoga with Daisy and Jessika 11 November 2018 10am – 4pm.
Morning Yoga practise with Daisy. Afternoon Explore your spine and posture with Jessika.
Venue: Root to Light Yoga Space, Tullamore. Cost: €50.00. Please Contact: Daisy: 083 484 3099 or Jessika: 086 414 1113.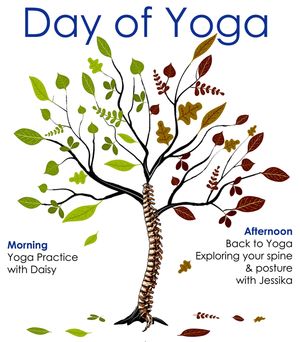 ---
IYA Elementary First Aid Refresher Course 17th November 2018.
IYA CPD Course REC2 First Aid Refresher. Venue: Quaker Hall, Stocking Lane, Rathfarnham, Dublin 16.
Booking contact Miriam Brady 087 6545631 or yogamb@yahoo.co.uk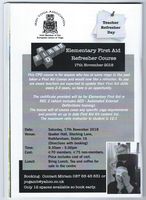 ---
IYA Teacher Training Course September 2018
– June 2022.
There are a few spaces remaining so if you have prospective students or know anyone who might be interested please direct them to
www.iya.ie immediately,
or contact Course Administrator Joan Mc Greevy 0874130191 directly, as an assessment can be organised.
Venue: Dreaming Creative Space, Donaghmore, Gorey, Co. Wexford.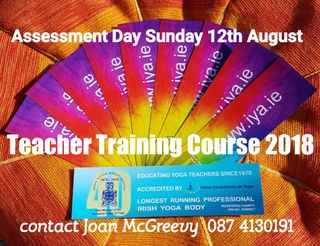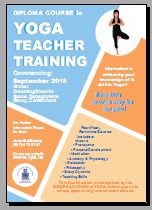 ---
EUY Zinal 2018
19 – 24 August 2018 EKATĀ: Unity in Diversity
Guests of Honour: Sri Anandi Ma & Dileepji
---
IYA on Facebook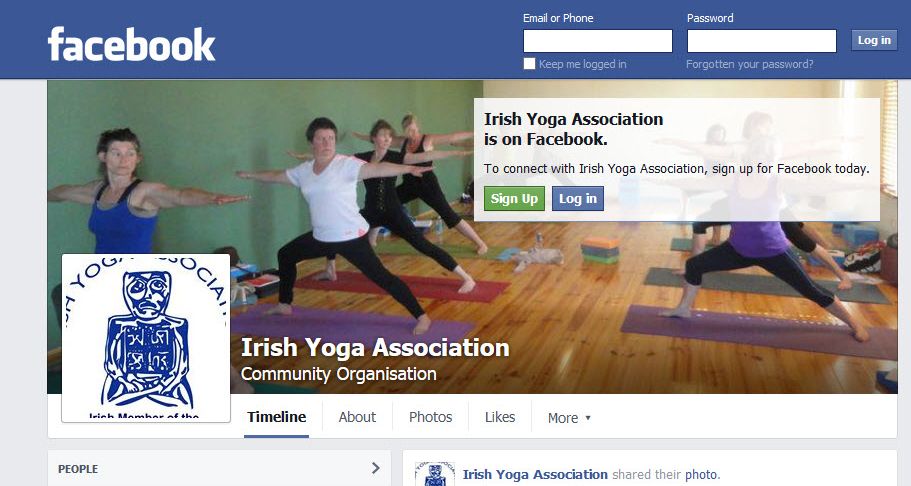 ---
News
IYA participants at the International Yoga Day
21 June 2015. View the photos in the Gallery >>
---