IYA Events >> Other Events >> EUY Zinal >> Past Events >>

Upcoming events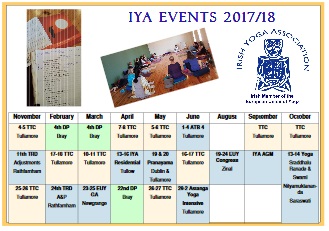 ---
IYA Deepening the Practice Nov 2018 – Mar 2019.
Would you like to deepen your practice and understanding of Yoga?
• Learn how to sit for Meditation
• Explore various Relaxation techniques
• Become more Breath Aware
• Deepen your Posture Work
• Delve into Yoga Philosophy
• Understand your body through basic Anatomy
5 Sundays – Nov 11th, Dec 2nd 2018 Jan 20th, Feb 17th, March 24th 2019 . Times: 9.30am – 4.30pm each Saturday Venue: Essence of Yoga, 11 Eblana Avenue,
Dun Laoghaire, Co Dublin. Cost: €60 per day – discount for payment made in 1 instalment Certification: Certificate of Attendance on completion of all 30
hours from the Irish Yoga Association Contact Bernie Connor bernadette1@eircom.net 086 1608270 Aileen Gannon aileen_gannon@yahoo.co.uk 087 9984397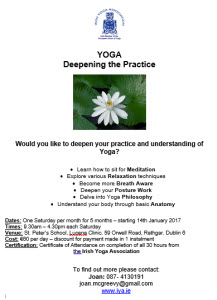 ---
IYA Teacher Training Course September 2018 – June 2022.
There are a few spaces remaining so if you have prospective students or know anyone who might be interested please direct them to www.iya.ie immediately, or contact Course Administrator Joan Mc Greevy 0874130191 directly, as an assessment can be organised.
Venue: Dreaming Creative Space, Donaghmore, Gorey, Co. Wexford.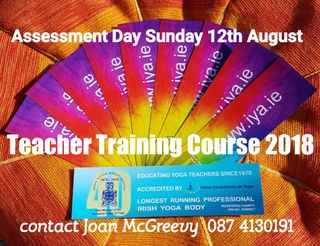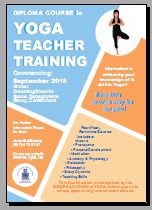 ---
IYA Teacher Refresher Day with Bernie Connor 23 Feb 2019.
Bernie's practice will guide us to take a deeper look at our body and ourselves. Saturday 23 February 2018, 9.30 – 5.00 pm. The Quaker
House, Stocking Lane, Rathfarnham, Dublin 16. Contact Miriam Brady, email: yogamb@yahoo.co.uk, Phone 087 65 45 631. Read more >>
---
IYA Annual Residential Retreat.

12th – 14th April 2019.
Venue: Teach Bhride, Tullow, Co. Carlow. To book contact Monique 087 9033762. Read more >>   Booking form >>    Time table >>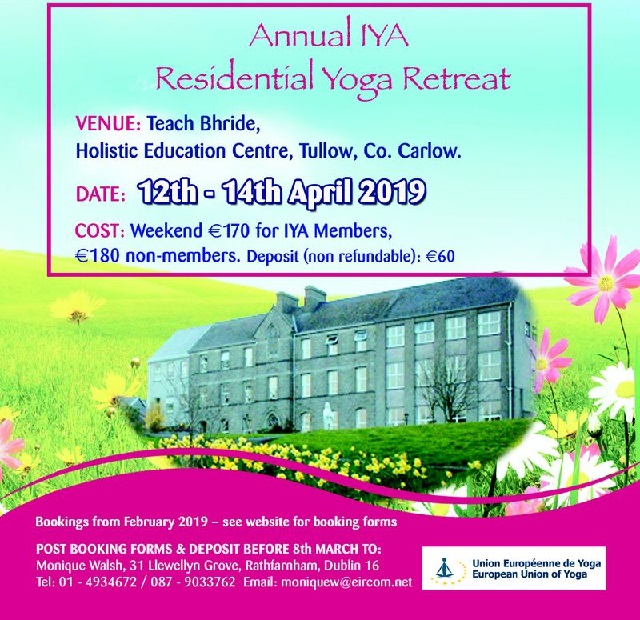 ---
IYA presents Awareness Through the Body 5 Facilitated by Aloka Marti.

A 4-day Body Awareness workshop.
The main objective is to facilitate a more intimate contact with oneself, with the deepest centre of the being, thus offering space for a further harmonisation and alignment of the being. Date: 31st May—3rd June 2019. Cost: €280 reduced rate which is available when €80 non-refundable deposit is received before 28th February 2019.€320 after 28th February 2019. Read more >> Venue: Root to Light Yoga Space, Tullamore. To book please contact Gabi 086 3796776 or yogabi@roottolight.com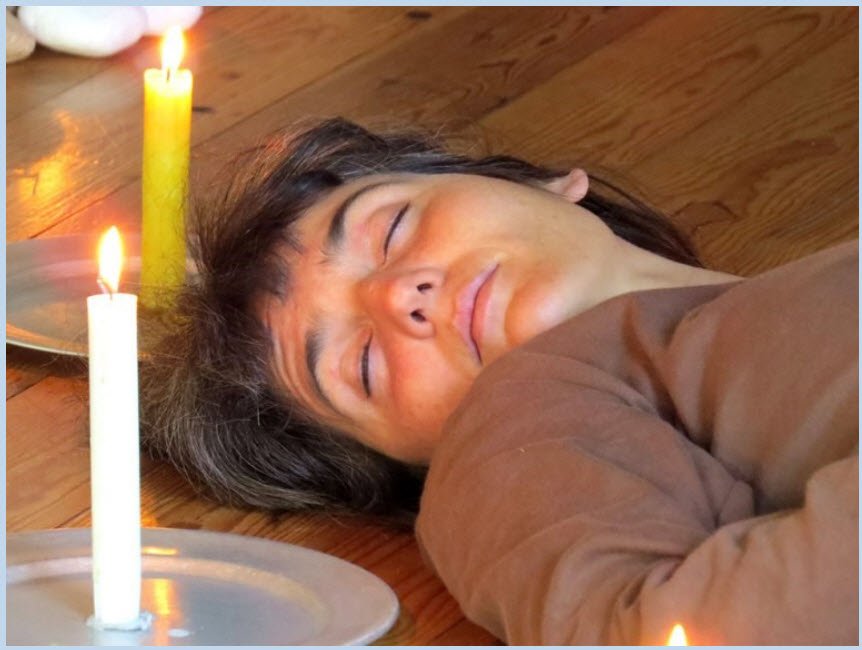 ---
IYA The World of Prana With Dr. Vinayachandra BK, Dr. Anuradha Choudry & Gabi Gillessen.


A 4-day intensive practical philosophy workshop.
Irish Yoga Association in association with Ritambhara Yogashala presents a 4-day intensive practical philosophy workshop "The World of Prana", An Exploration Through Sutra, Mantra & Asana. Friday 28th June – Monday 1st July 2019. Read more >> Venue: Root to Light Yoga Space, Tullamore. Cost: €280 for 4 days, €220 for 3 days, €180 for 2 days, €110 for 1 day. To book please contact Gabi 086 3796776 or yogabi@roottolight.com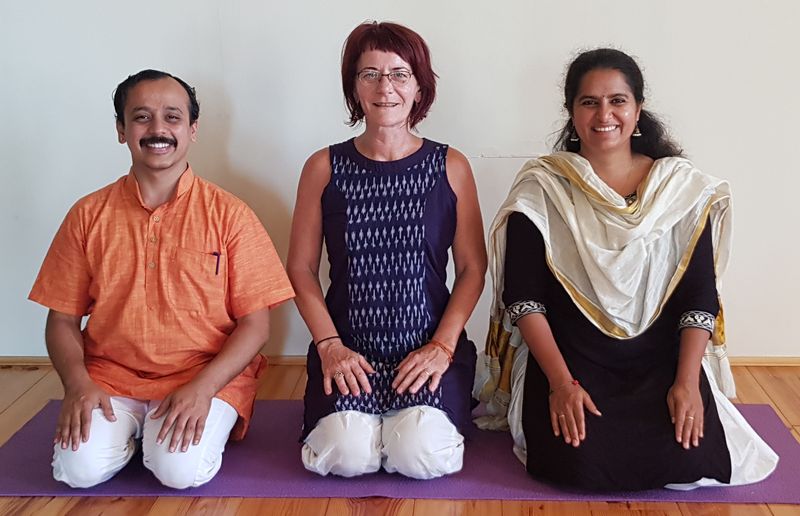 ---