IYA Events >> Other Events >> Past Events >> EUY Zinal >>
UCD Masters in Mindfulness Based Interventions
NOW OPEN FOR APPLICATION FOR SEPTEMBER 2019.
School of Psychology, University College Dublin, www.ucd.ie/psychology. For further information see our flyer or email: mary.boyle@ucd.ie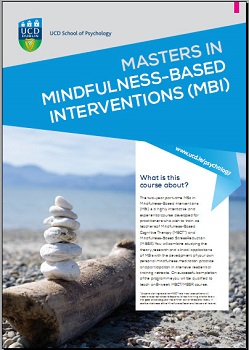 Mindfulness Based Interventions Morning Seminar
We are offering a half-day seminar on Mindfulness Based Interventions and the opportunity to meet some of the team who deliver the MSc in Mindfulness Based Interventions at the School of Psychology UCD.
This will take place on Saturday 23rd March 2019 In Room F209, 10.30 a.m. 2nd floor Newman Building, University College Dublin.
The seminar will include information on Mindfulness Based Interventions and the training programme in mindfulness at UCD by the Course Director Dr. Paul D'Alton. There will be an experiential component where attendees will have the opportunity to practice some mindfulness exercises along with the opportunity to meet current students and graduates of the programme. The morning will start with registration at 10.30am and we will finish at 1pm. Please wear loose, comfortable, warm/layered clothing and perhaps bring a pen & notebook. We will provide some light refreshments.
There will also be time for reflection, sharing and a Q&A session. Places are limited so early booking is advised. To prebook email Mary Boyle @ mary.boyle@ucd.ie
---
Zen Retreat in Algarve with Marie Angeline Lascaux 11 to 18 Oct 2019
Mindfullness, Yoga, Meditation. Bring gentle nurturing to your body, mind and spirit. Promote positive lifestyle change. Contact Marie Angeline 086 824 2033, or www.springintolife.ie. Read more about Marie Angeline Lascaux in this article >>.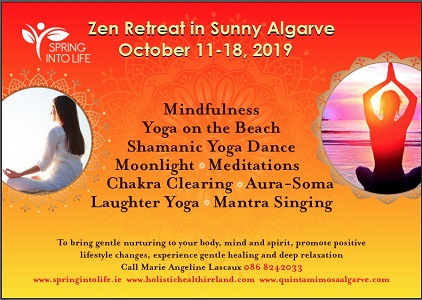 ---
Past Events
IYN Conference "The Future of Yoga"
Sat 21 April 2018 10am – 6pm Limden House, Wolverhampton, UK.
Join Yoga Elders from a variety of yoga traditions and organisations in debating the Future of Yoga.
Subjects: Yoga meets science, Yoga meets culture, Yoga: spiritual or not? & Concerns with modern Yoga.
For more details and bookings visit: www.iynyogadays.org.

---
Beyond labels, Yoga is one. With François Lorin. 28 and 29 April 2018, Clarkston Hall, Glasgow
28 and 29 April 2018 (10.00-17.00), Clarkston Hall, Glasgow. U.K.
Booking: j.charnley@phonecoop.coop.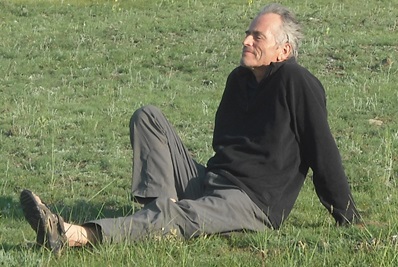 ---
Practising yama & niyama with Sylviane Gianina 15 and 16 September 2018.

Far beyond being a set of rules, the yama and niyama are gems of wisdom about Self-realisation.
15 and 16 September 2018 (10.00 – 17.00). In the Moment (Second Floor), 72 Berkeley Street Glasgow G3 7DS U.K.
Booking: j.charnley@phonecoop.coop.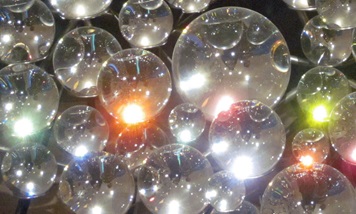 ---